The East Village Tasting Room Experience
Since we opened our first location in Point Loma in 2015, Bay City Brewing has become one of San Diego's favorite brands in an already crowded beer market. More recently, we've undergone a number of exciting changes, including:
Expanding our facilities

Adding items to our menu

Hosting gatherings and events 
Perhaps the most pivotal development of all is the opening of our East Village Tasting Room, just blocks from Petco Park.
Our East Village location consists of the Tasting Room itself (a first-floor bar that opens onto a sidewalk patio) plus a rooftop bar (which you ride up to on an elevator from the Tasting Room), commanding panoramic views of the San Diego skyline. Read on for an overview of why we love this location and why you should stop by and have a beer with us.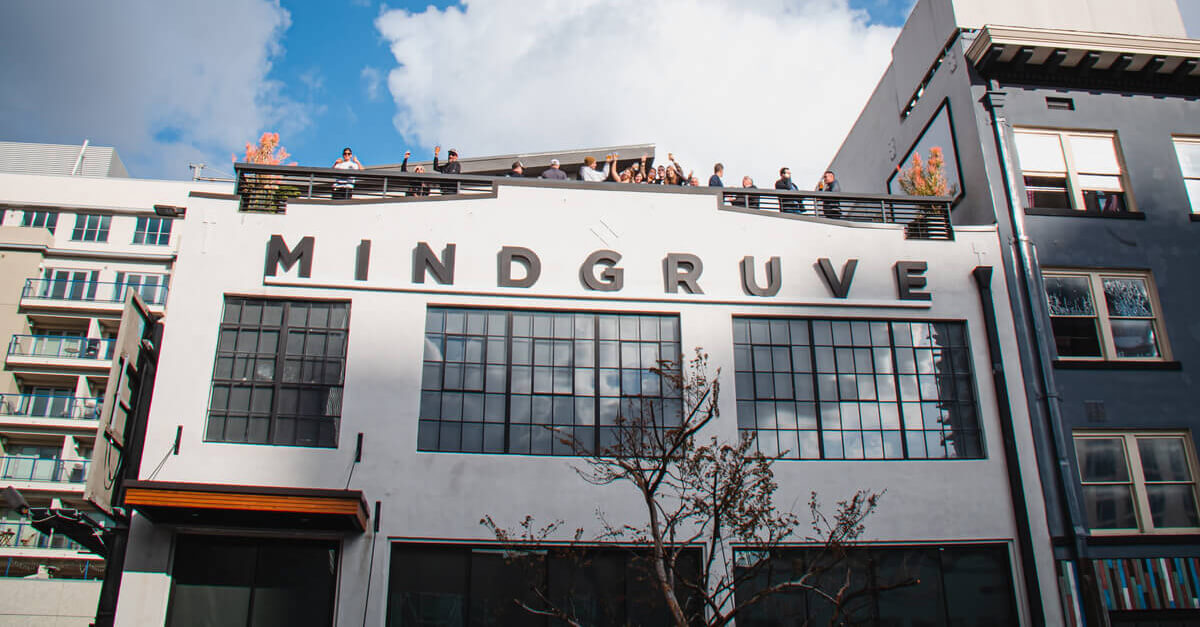 How The East Village Tasting Room Got Started
Success of Point Loma
In 2017, two years after we opened Point Loma, we were named one of the fastest-growing breweries in the US. At the end of 2017, we released 72 & Hoppy, the first beer we ever canned. Even though we don't can that beer anymore, we do have a different cast of Bay City regulars: 
On tap

In cans 

Flowing through parties from coast to coast 
With all the good times coming our way, we announced in November 2018 that we were opening a new spot in the East Village.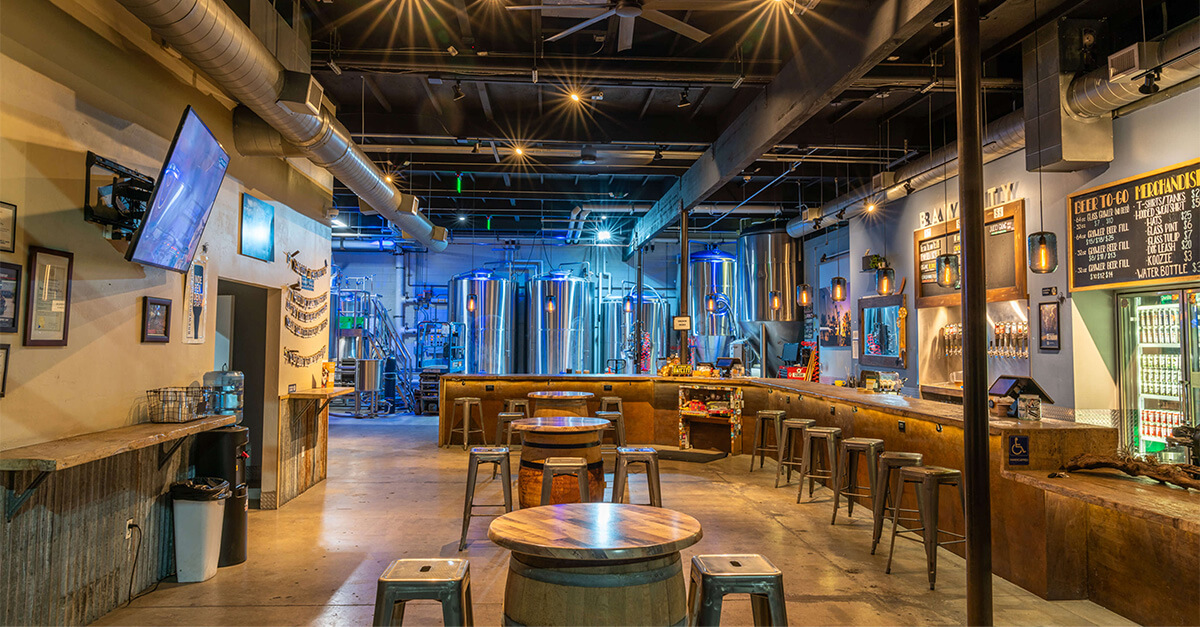 Launching During a Pandemic
The grand opening of our East Village location was slated for March 16, 2020; however, a day earlier, on March 15, states implemented COVID shutdowns. We weren't able to open our doors to the public, but we still offered beers and food to go, including:
Cans

Pizza

Crowlers

Growlers 
Not many people in our own neighborhood knew that we existed, but we used the time during lockdown to prep our Tasting Room even more, turning it into a place for all.
Why Our Bay City East Village Location is Special
Center-City Vibes
Here's what we mean by "a place for all": Our Tasting Room is in the heart of the East Village, a few blocks away from:
Petco Park

The Gaslamp District

The San Diego Convention Center 
Anyone strolling by is welcome to pop in, and anyone having a drink with us is already close to a medley of restaurants and cocktail lounges. We're in the middle of it all, and from our rooftop perch, our guests can sometimes see where they're staying or the next bar they're headed to.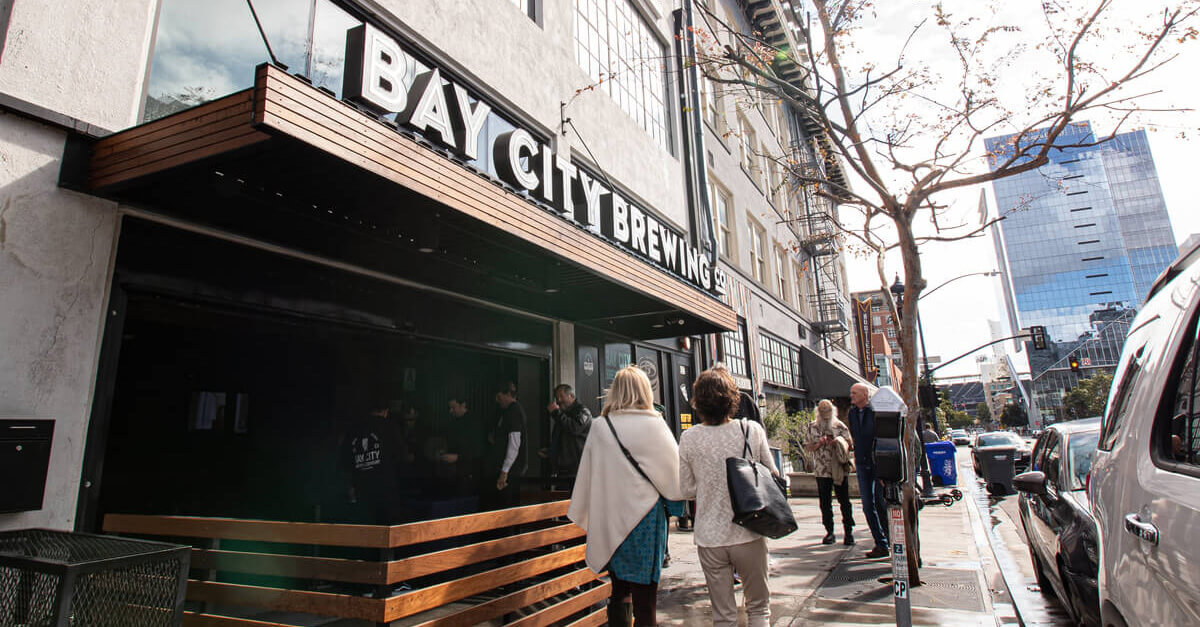 East Village Rooftop Bar
Seriously, you've got to check out the rooftop. Part of the space is roofed off and, if necessary, can be enclosed with sliding garage doors, in case the rare drizzle ushers people indoors. Usually the air is clear and sunshot, and bargoers eat at high-tops or sip our selection lounging on couches around the firepits. We've got flat screens, projection screens, and surround-sound for whenever a game is on; we recommend hanging out as night falls and watching the thicket of buildings around you seem to light up all at once.
Liquor License
As we expanded our East Village layout, we also applied for a liquor license, which we've had for over a year now. Typically, breweries don't have liquor licenses, but we get it — not everyone loves beer. We want to be a home to beer aficionados as well as the craft cocktail crowd, so we developed our signature cocktail series, which often feature our favorite beers in the mix. Take the Coco Ono Piña Colada. For $12, you're getting Malibu rum, coconut puree, and pineapple juice, which we top off with Coco Ono, our hazy IPA, coming at you with notes of stone citrus rounding out in a smooth finish. So whether you're feeling more Coco Ono or Coco Ono Piña Colada, the expanded array of options makes for better special events. Speaking of which…
Great for Special Events
Our East Village location is an ideal spot to host an event. You can book the whole space or just part of it, depending on what you're looking for. We provide indoor and outdoor accommodations, the come-on-in vibe of the first-floor Tasting Room or the relaxed and removed feel of the rooftop. We offer a full catering menu replete with our signature brews, ahi tostada, a charcuterie board, and crudité. (Oh, we get fancy.) If you want a preview of how we welcome people to our space, come to one of our upcoming events, which can include anything from pizza and pint night to a rollicking Padres happy hour.
Delicious Food
We're known for our beer and cocktails, but we're just as proud of our food menu, which boasts excellent fare that complements anything you'd order to drink with us. Check out the margherita pizza topped with buffalo mozz, fish tacos dressed in chipotle crema, wings baked in spicy kickin' sauce, and the Killer Kale Salad with its medley of goat cheese and candied walnuts. Ask one of our bartenders what's currently on tap and what pairs well with the food you're craving.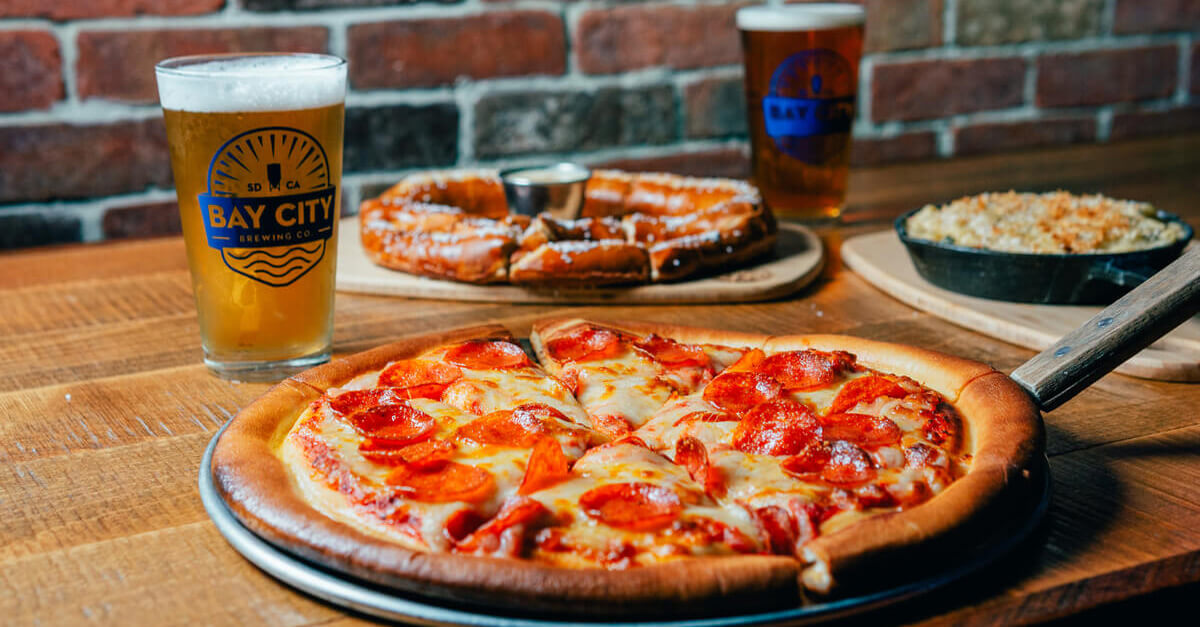 Recent Bay City Brewing Successes
"Crafted for all to enjoy." That's one of the ways we talk about the purpose of our operation, and we feel that our spirit of community and love for our city that's shown us so much support has led to accolades we never expected. In 2022, Thrillist named us one of the best breweries in San Diego. That recognition helped us expand our brewing capabilities; we added three new 60-barrel fermenters to our Point Loma location, which will double our current beer-making capacity. Another step in our goal of serving something for everyone is the purchase of a new and improved van, which will help us keep the good times flowing farther afield.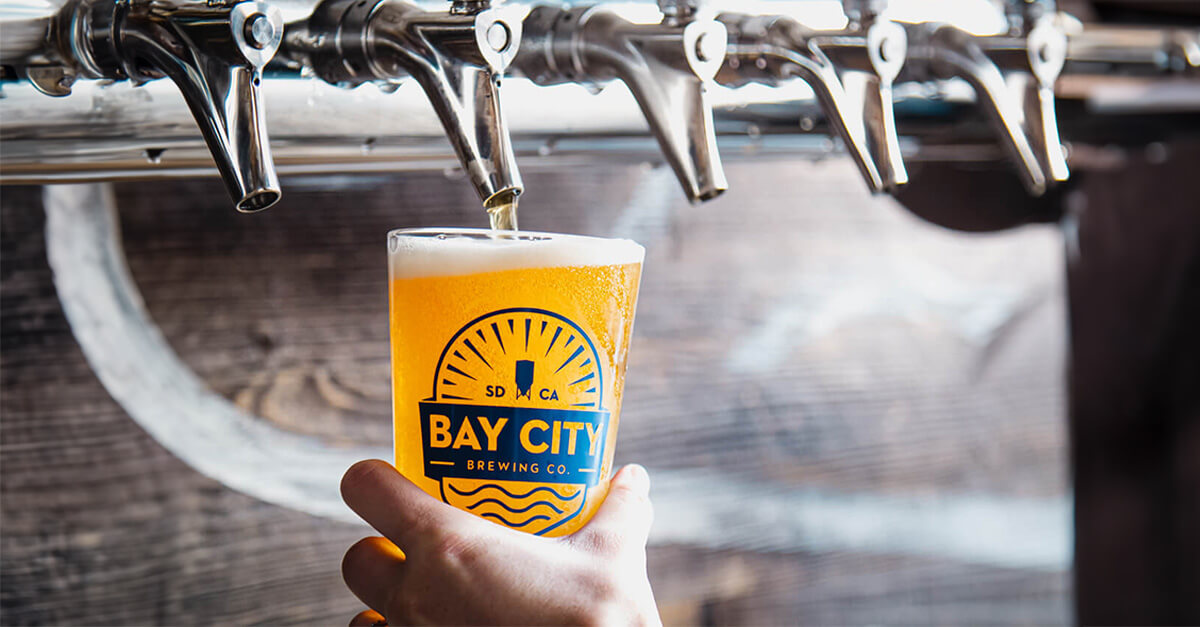 What's Coming for Bay City Brewing
We're keeping our fan-favorite beers on tap year-round (including Jucci Gang, the Bay City IPA, and the Fiesta Island Pilsner), but we'll be brewing exciting new beers throughout 2023. With the increased brewing production and the new pros we've hired to the sales team, we felt it was time to bring back a past favorite, the sour Yacht Life, only this time with a new recipe and a new name: Ziggy Sourdust. We're also mastering the art of digital can printing, refreshing some of our can designs, and hosting regular events at East Village that you should check out:
Karaoke Nights: Join us for Karaoke nights every Monday night starting April 2023.
Rooftop Movie Nights: On select Wednesdays starting May 2023, join us for movie nights on the rooftop.
Weekday Happy Hour: Come to our East Village location Monday–Thursday, 3–5 PM. Get 50% off all drinks.
More apparel and swag is also on its way, so you can wrap up in a hoodie in the evening as the sun sets and we turn on the firepits and serve you the beer of your choice. Book an event and see what the buzz is about because, as we like to say, this is a place for all.