Are You Ready for Happy Hour?
When it comes to happy hour, you can't beat good brews, a killer view, and raising a glass with your closest buds. And if you ask us, there's no reason to wait till Friday to let the good times roll. Wondering where to go for happy hour? Take a look at our weekly promotions and specials. We'll save you a seat at the bar.
Friday Happy Hour
When: 3-5pm
Where: Bay City East Village 
The hookup: 50% off your tab
How often: Weekly
Yeah, we said 50% off your entire tab. 
Beer, cocktails, pizza…whatever you want to eat or drink, it's half off. There's no better way to kick off the weekend than with a cold beer and rooftop views of America's Finest City. Pro tip: come through on a Friday before the Padres play. Pre-game with us, or stay and watch the game on our mega screens. We're so close to the stadium, so close you can hear the roar of the crowd.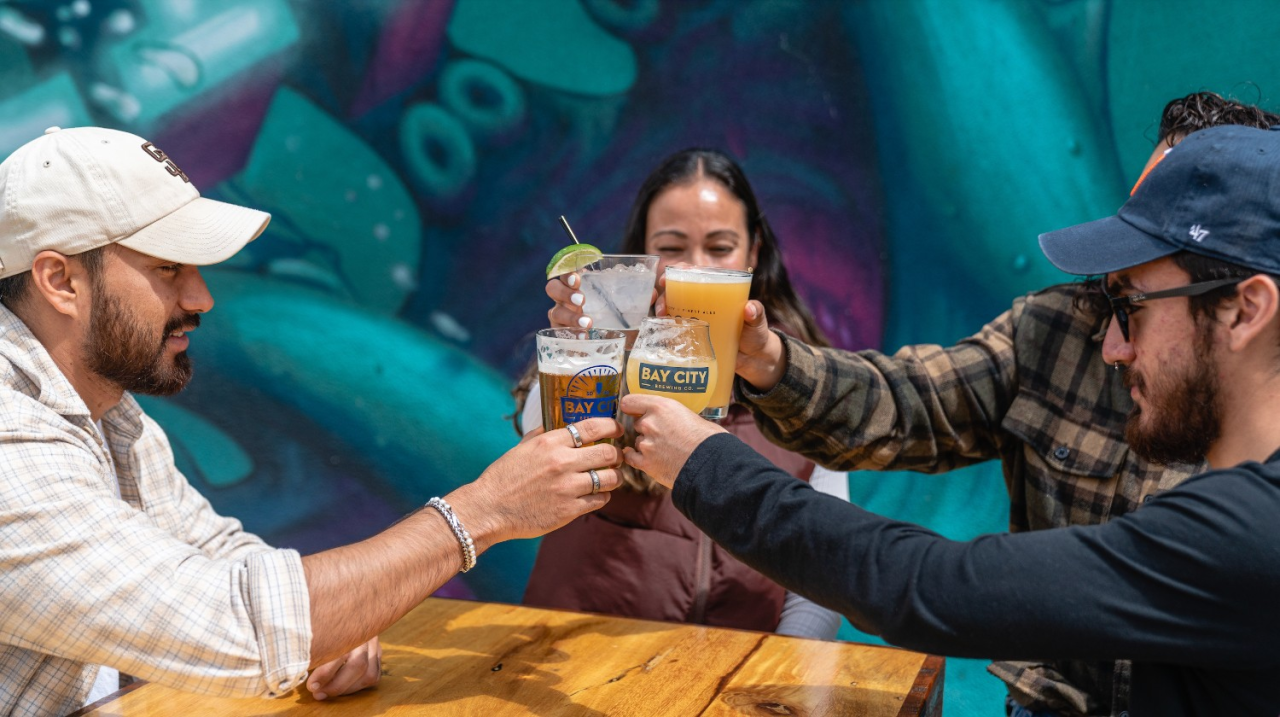 Weekday Happy Hour
When: 3-5pm
Where: Bay City East Village 
The hookup: 50% off drinks
How often: Every Monday through Thursday
Take a break from the monotony of your 9-5 and come have a pint with us. Bring your favorite coworker, best friend, or just bring airpods and your favorite podcast and unwind. There's always something good on tap and plenty of craft cocktails to choose from. Plus, we have a rotating roster of seasonal brews to look forward to.
Wing Wednesday
When: All day
Where: Bay City East Village
The hookup: 50% off wings
How often: Every Wednesday 
Choose between buffalo, BBQ, garlic parmesan, lemon pepper, sweet chili, or our sweet and spicy kickin' sauce. There's always something good playing on the big screen, so grab some food and catch the latest game.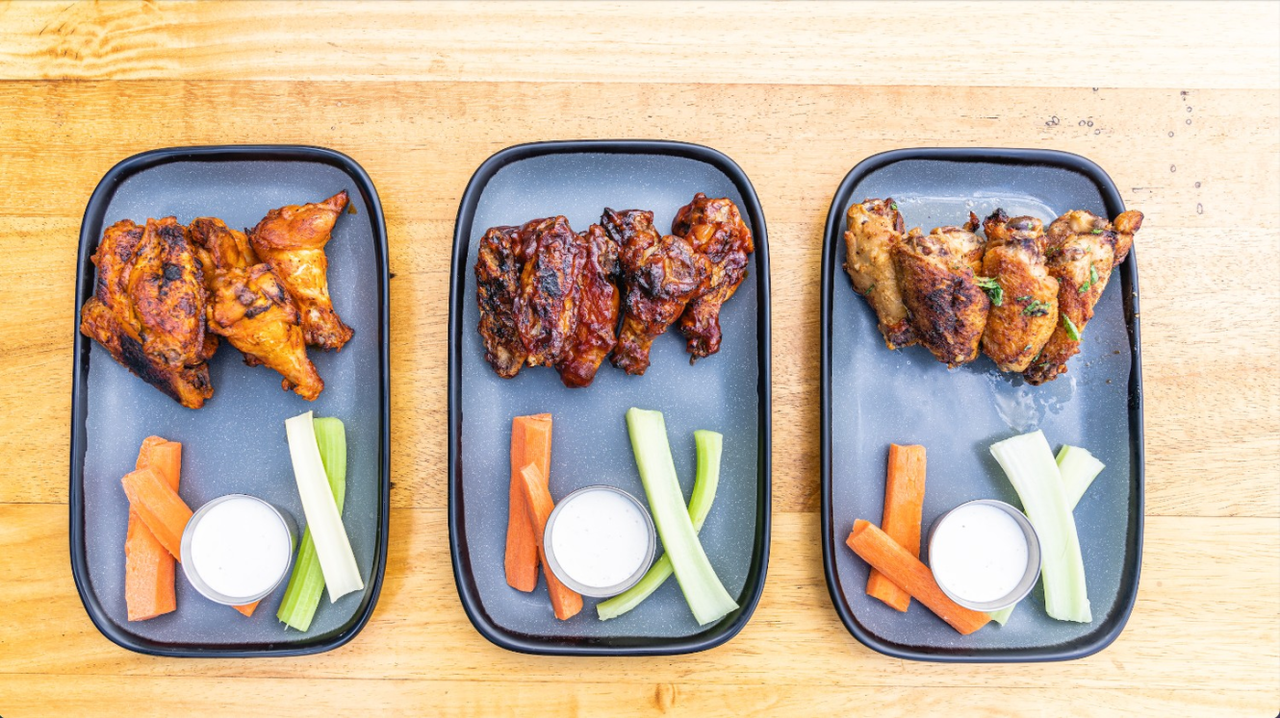 Thursday Pizza & Pint Night
When: 4-10pm
Where: Bay City East VIllage
The hookup: Get a pizza and a pint of beer for $15
How often: Every Thursday 
Nothing pairs quite like beer and pizza. Unwind before the weekend with a slice and a pint of craft brew.
Other Events
Something fun is always brewing at Bay City. Take a look at our event calendar to see what else we've got cooking. Feel like hosting the party? Book one of our event spaces (or hey, even the whole damn bar) and celebrate. Birthdays, anniversaries, engagement parties — we love it all, and we'd love to be a part of it.
Happy Hour Cheat Sheet
Not sure what to order at Happy Hour? You can't go wrong with some of these favorites. 
Bay City IPA
This award winning IPA brings new school hops and notes of sweet citrus and pine. At 7.7%, it's got all the power, without the punch. It's smooth, easy to drink, and one of our all time favorites. 
Strawberry Peach Lemonade 
SKYY vodka, peach giffard, fresh lemon juice, simple syrup and a splash of soda. It's like summer in a glass.
Coco Ono Piña Colada 
We took our special edition Coco Ono and added Malibu rum, fresh pineapple, and coconut. Take a sip, close your eyes, and you can almost convince yourself that you're south of the border with an umbrella in your drink. 
Pulled Pork Sliders
Each order comes with 3 BBQ pulled pork sliders on a Hawaiian roll, with house-made coleslaw on the side. They're tangy, juicy, and too good to share.